Ok, to recap the current status:
The car is off the road since November 2017 and currently hibernating in the garage. I got a replacement for daily duty in form of a 323F BJ Sportive, so there will be no more winters for the Lantis. That said, since I have it, I only drove it in winter in '01-'05 and '13-'16, so it's still one of the best preserved BA in my country
This was the last wash in November: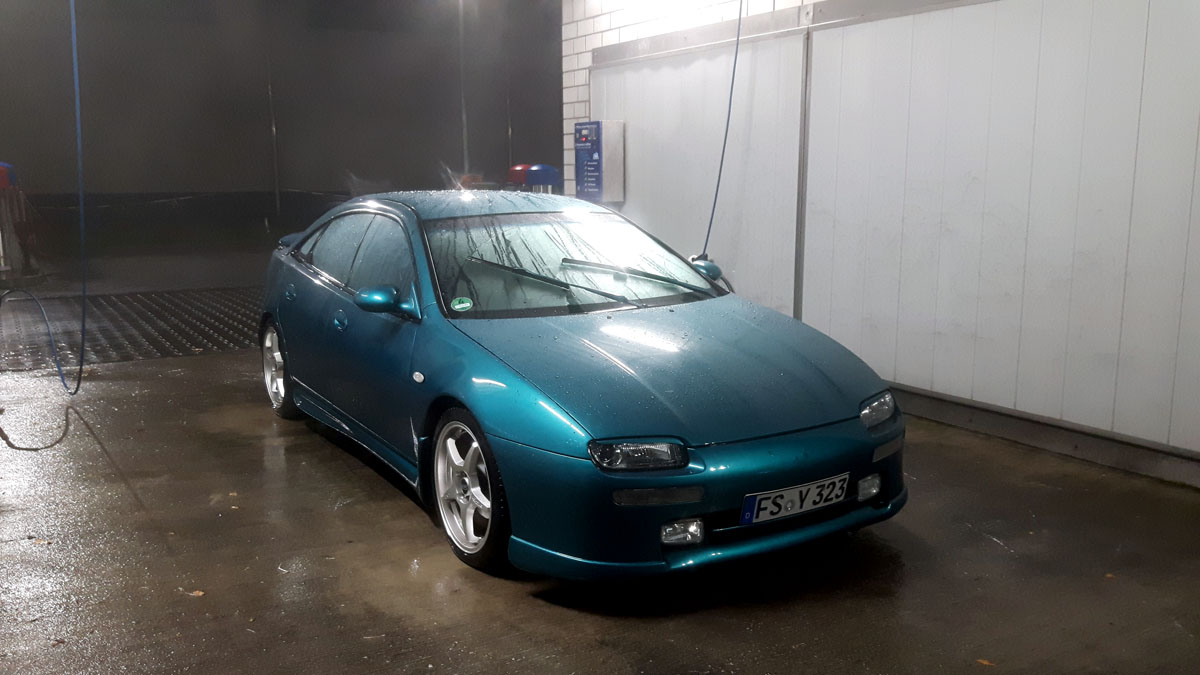 And it's current hideout
At the moment, I have not decided what to do with the car.
Fact is, i want some K-series V6 in my life. However, I've put quite a bit of effort into the BP by now and I am happy with the engine in general. Also, i still have heaps of parts for it and I like the spare part situation for the BP a lot better than for the V6.
So I might end up getting another car with a V6 instead (although this would raise the car count even more).
Alternatively, i could get a donor car (or two actually) for the V6 swap and just leave it until i feel ready to proceed (although this would mean high upkeep in terms of garage fees).
I will have to figure this out. Until then, I will slowly work on getting it back in top shape whenever there is time.